IntelliSafe Technology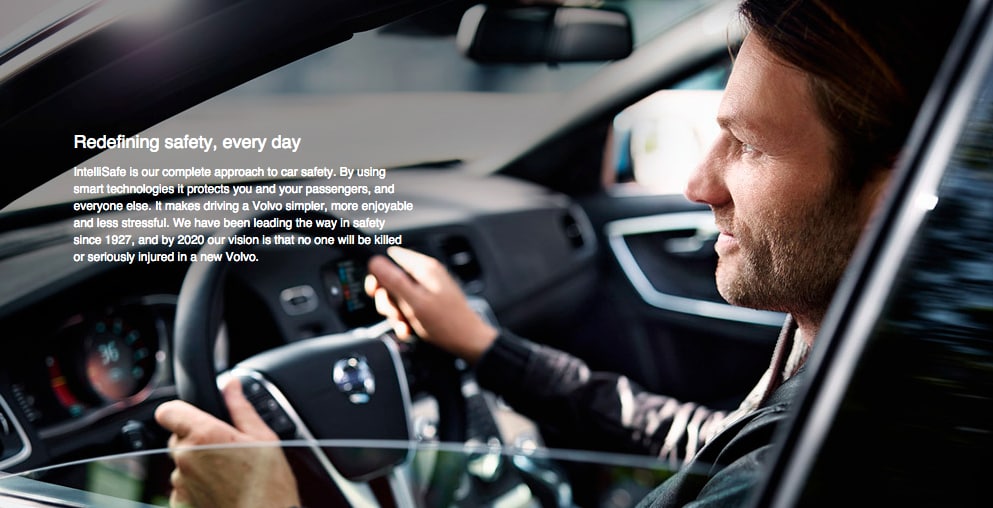 A personal parking valet

 Our Park Assist Pilot can park your car for
 you.  With a press of the button it scans the
 parking slot using ultrasonic sensors.  You
 control the speed and direction while the
 car steers for you.
 Protecting pedestrians

What if we can extend Volvo safety to even those outside the car?  Pedestrian Detection with full auto-brake is a system that detects pedestrians and helps you avoid accidents.  It can even brake for you, should the situation require it.


The first step towards the future of driving

The Adaptive Cruise Control acts as a semi-autonomous driving assistance system.  By automatically adapting the cruising speed and distance to the car in front of you, it makes driving less complicated and more enjoyable.